The complete guide
Interested in dropshipping on Shopify? Learn everything from how dropshipping works, to step-by-step instructions on finding the perfect products to sell. We'll also cover why Shopify is the best solution for anyone interested in starting a dropshipping store.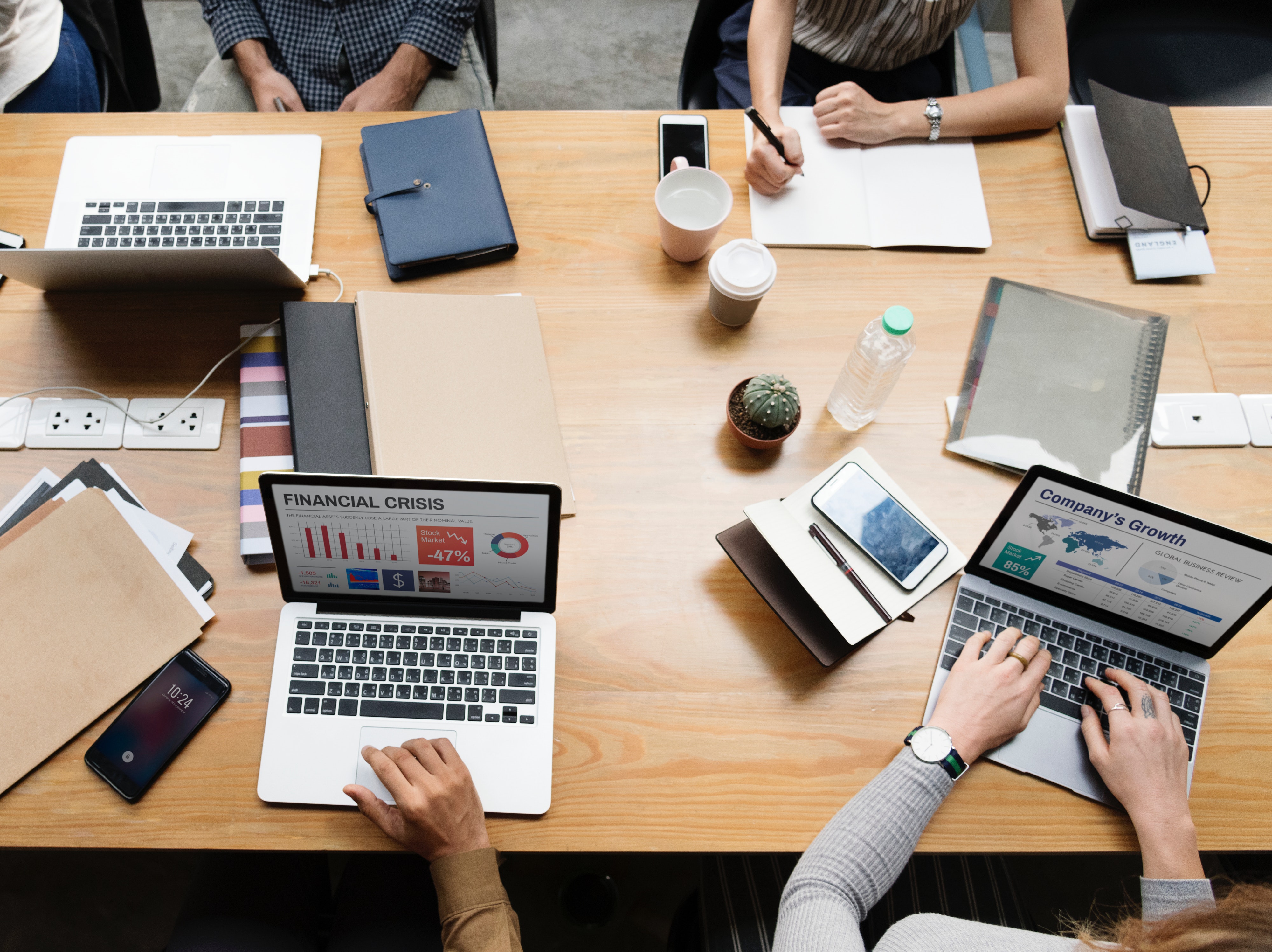 what is dropshipping?
No Inventory, No Problem
Dropshipping is a common business model where the retailer (you) sells products to customers without holding any physical inventory. You work with product suppliers to list and sell their products, and when a product is sold, the supplier ships the item to the customer on your behalf.
When an order is placed for a product, you normally pay the supplier for the wholesale cost of the product, then they begin preparing to ship the order to the customer. The difference between the price you sell the product(s) for and the price you pay the supplier is your profit.
Some of the largest retailer's in the world use the dropshipping model. Macy's is one of the most popular retailers using this model.
Fulfillment Process
Understanding the path a product takes from creation to delivery is an important part of dropshipping. Let's introduce the stages a product goes through before it's shipped to your customer.
Manufacturer – Manufacturers create the actual product. They normally don't sell the product to customers, but instead sell directly to wholesalers in bulk. As a dropshipper, you typically won't work directly with manufacturers because purchasing items in bulk is not part of the dropshipping business model.
Suppliers/Wholesalers – Suppliers (or Wholesalers) purchase products in bulk from manufacturers, mark up the price, and sell products to retailers for resale. Unlike manufacturers, suppliers will offer products to retailers without requiring a bulk or minimum order quantity purchase.
Retailer – This is you. Retailers sell products directly to the public. As a business that sells products to customers via dropshipping, you're a retailer.
Why Dropship?
You may be asking, "Why would anyone want to dropship?" There are a variety of different reasons businesses choose to dropship all or some of their products. One of the biggest reasons is the idea of "extending your aisle."
Extending your aisle is essentially adding more products to your catalog to attract more customers and increase your average order value. It's a pretty simple theory. The more products you have, the more potential customers you can bring to your site and the more products available, the more a customer might buy.
This is why you'll see clothing brands selling phone cases, or fashion brands offering cosmetics. They've recognized that there are products that fit within their branding that customers would purchase from them.
There are a number of pros and cons to choosing dropshipping as your business model. We explain the advantages and disadvantages fully in our dropshipping 101 blog post, but here's a brief overview.
Pros
Little to no initial investment
Simple to set up
Virtually unlimited product variety
Cons
Low margins
Lack of inventory control
Supplier error
Shopify
The Perfect Solution
With dozens of e-commerce platforms on the market, it can be difficult to choose the right one for you. The team at ProductPro has built dropshipping businesses on every popular e-commerce platform, and we've all come to the consensus that Shopify offers the greatest solution for anyone interested in dropshipping. Here's why:
Low monthly cost
Easy-to-use website builder
Powerful app store
Helpful support team
Little-to-no coding required
Multiple integrations
If you've never used Shopify before, you can sign up for a free 14-day trial here.
Cost
Shopify has three main plans for users. They range from $29/month to $299/month depending on your needs. View their full pricing breakdown on their website here.
What You Get from Shopify
As we mentioned earlier, Shopify is the ultimate all-in-one package for most people interested in dropshipping. Shopify explains perfectly what they offer users:
"Shopify is a complete ecommerce solution that allows you to set up an online store to sell your goods. It lets you organize your products, customize your storefront, accept credit card payments, track and respond to orders — all with a few clicks of the mouse."
From website design to traffic analytics, Shopify provides all the tools necessary to build a great dropshipping store.
finding suppliers
Difficult, but not impossible
As a retailer, finding a reliable, trustworthy, and consistent supplier can be time consuming and costly. The best suppliers are often hard to find amongst the imposters. Here are a few tips to help you weed out the real from the fake when looking for suppliers to work with.
They sell to the general public

True suppliers only offer wholesale prices to certified retailers. If a company is offering wholesale prices to the public, they likely are not a legitimate supplier.

Ongoing fees

If a supplier requires you pay a recurring fee to due business with them directly, they are likely not a legitimate wholesaler. Some supplier directories may charge a recurring or one-time fee, and this is normal. Individual suppliers however, should not be charging fees.
Where to look
Manufacturers
The most common way to find wholesalers is to contact manufacturers directly. While manufacturers don't sell to the public, they often maintain a list of wholesale distributors that they'll share with you. With these lists, you can contact wholesalers directly and ask if they offer dropshipping.
Don't be fooled. This process sounds simple, but this is where the time consuming part of dropshipping comes in. There are tens of thousands of manufacturers around the world. Finding the right manufacturer can be difficult. Once you've found a good manufacturer, finding the right wholesaler can be even more difficult.
ProductPro does all the heavy lifting for you. We've identified quality suppliers that offer great products. You can browse these suppliers and their products, add them to your Shopify store, and start selling in just a few minutes.
Features
Extensive product catalog
All products from USA suppliers
Automated fulfillment
Shopify integration
Search Google
This seems like the simplest method, but it's important to keep a few things in mind while searching:
Make your search extensive – You'll likely notice millions of results when you begin searching for wholesalers. As we mentioned before, the best ones are often hard to find. You're likely not going to find the perfect match on page 1-10 of your search results. Be prepared to dive into pages 60+ to find a good fit.
Filter your search – Using modifiers ("wholesale") on your search will help weed out results that are non related to what you're looking for. Search Engine Journal offers a comprehensive list of modifiers you can use in your search. Check it out here.
Directories
Supplier directories are lists/databases of suppliers organized by industry, niche, or product. Good directories will use a screening process to ensure all of the suppliers/wholesalers listed are in good standing. You can expect a one-time or recurring fee to access a supplier directory.
While extremely useful, directories are not necessary. Identifying your desired product or niche before hand will help you narrow your search and hopefully find suppliers faster on your own.
What to look for in a great supplier/wholesaler
Location – This is one of the most important things to consider when looking for suppliers to work with. The location of their operations will have a direct effect on your shipping times. For example, if you're targeting consumers in the U.S., sourcing products from a supplier in China can lead to extremely long shipping times. Try finding suppliers who operate close to your target audience.
Product quality – Great suppliers will always have great products. You'll want to ensure you can trust the quality of the products your selling. Be sure to ask questions about where the products are made, how they're packaged, etc.
Support responsiveness – Pay close attention to the level of customer support you receive the moment you make contact with a potential supplier. If it takes them a few days to get back to you, that's what you should expect when you have order or product issues.
Modern technology – Ensure that your potential suppliers have invested in their technology. This would include real-time inventory updates, automated order fulfillment, software integrations, etc. It can be damaging to your business if you aren't able to have orders processed quickly or if you have a product sell when it's out of stock.
ProductPro takes all of the guesswork out of finding great suppliers. We offer a collection of products from suppliers that have been vetted using the criteria above. Check out the ProductPro app on Shopify here.
finding products
Where to start
It can be difficult to decide what niche or industry to focus your product catalog on. With so many different options available, is it better to start with a general store or a niche-focused store? You could argue for either option,  but one thing that's constant in e-commerce and dropshipping is knowing your product. In-depth market research is required no matter what type of products you want to sell.
Take time to understand who your competition is, what their value proposition is, and how you can offer more value to customers in the market. With dropshipping having little to no initial investment, it's easy to start over if your first business idea isn't successful. Now let's dive into some considerations to take into account when looking for products to sell.
Considerations
Wholesale Cost – This refers to your actual cost for a product. Anytime you sell a product from a supplier/wholesaler, you'll pay them the wholesale cost to begin fulfilling the order. Sometimes the wholesale cost will be accompanied by a shipping cost as well. Be sure to take that into consideration when pricing your products.
MAP Pricing – Minimum Allowable Price (MAP) is often set by manufacturers and/or suppliers. It sets the lowest price a retailer is allowed to sell a certain product for. The advantage to having a MAP is that it keeps everyone on the same level in terms of price. With no price competition, you can focus on adding value in other ways to gain an edge.
Quality – Product quality is one of the most important aspects to think about when browsing for products to sell. The quality of your products shape your reputation, repeat customer rate, and chance at long-term success. We always recommend ordering samples before selling anything to ensure the products you sell meet your own standards.
Inventory – The last thing you want to do is start selling a product and run out of inventory early on. Make sure the product(s) you're considering have inventory available with stock replenished on a regular basis.
ProductPro makes finding great products to sell simple. We provide all the information you need to make an informed decision. Browse our catalog today by installing our Shopify app here.
Market Demand
Once you've determined the criteria for products you want to sell, it'll be time to start conducting some market research on your products, industry, and niche. This will help you understand not only whether or not your product is marketable, but who your target audience and potential buyers are as well.
Google Keyword Tool
A great place to start is seeing how many people are searching for keywords related to your product. This is one of the best ways to measure demand. Google makes their search volume available through the Google Keyword Tool, which you can access here. You can find extensive tutorials for this tool online, but we'll cover a few tips to help you make the most of the tool.
Keyword Finder – Inside of its keyword tool, Google offers a function that helps identify keywords and search phrases related to your own keyword. This is great if you're having trouble compiling a list of keywords to research. We recommend starting here before actually looking at the search volume of your keywords.
Historical Metrics – Inside of the keyword tool, you can filter your results to view search volume by location, search volume over time, and search volume by platform. All of these filters provide a more in-depth look at the search volume for your keyword. You'll be able to identify trends throughout the year, popular locations for your keyword and the devices people are using to search about the keyword.
Google Trends
Think of Google Trends as an advanced version of Google Keyword Tool. It contains virtually all of the same features with more advanced metrics as well.
Interest over time – View the search popularity of your keywords over a period of time, whether it's days, weeks, months or years. This is especially useful for detecting the seasonality of your products. For example, "Winter Coat" will have much higher interest in the winter, but it may see spikes during the summer and fall seasons as well.
Related topics & queries – Another powerful tool that Google Trends offers is related topics and queries that are rising in popularity. This can help identify upcoming market trends and reveal the search terms your potential customers are using when researching products.
final note
Is it really that easy?
No! While dropshipping does have a low barrier of entry and is quite popular, it is by no means easy. Most dropshippers will have multiple stores fail before they build a successful business. Others find success on their very first try. There's no guarantee that any niche will be more successful than another. However, that's what makes dropshipping so exciting. It's the ability to test and research while remaining flexible and mobile with your business model.
Take time to research suppliers and products to make an informed decision. Many will tell you that markets are saturated or that dropshipping is a dead business model, but with the right plan in place and great products, anyone can become a successful dropshipper. Stop waiting and get started today.