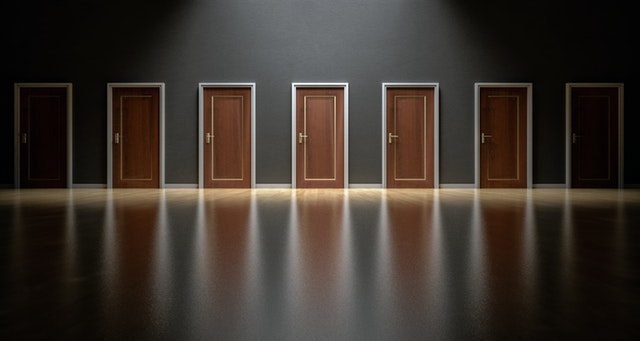 Dropshipping is often thought of as a business model for creating an Amazon-esque, "everything" store. This mindset and misunderstanding of the dropship model often leads to failure for a vast number of new dropshippers. Rather than attempting to sell everything, successful sellers focus their products, branding, and marketing efforts on a specific niche. In this post, we'll explore how you can identify a niche for your new or existing dropshipping store.
Money vs. Passion
When choosing a niche, is it best to focus on a highly profitable niche or a niche you're passionate about? The truth is, the best niche for you is a combination of both. Of course choosing a niche with no profitability will result in failure. At the same time, trying to create a successful brand around a niche you aren't interested in at all will ultimately cause burnout and failure as well.
For the best chance at success, you'll need to find a profitable niche that you're also interested in creating a brand and content for. 
To do this, start by identifying profitable niches related to your passions. If you can source products in the niche with competitive pricing and see yourself enjoying the process of building a brand and developing content for the niche, you're looking at the right place.
Here are a few preliminary questions to ask yourself if you're struggling to identify your passions.
What sites do I visit the most?
Which influencers and brands do I interact with most on social media?
What stores do I spend money with online?
What would your close friends say your biggest obsession is?
Now let's look at an example of how answering these questions can lead to the beginning of your niche discovery.
What sites do I visit the most?
Nike (I love their graphic tees)
Bleacher Report (keeping up with sports news)
Cotopaxi (outdoor & camping apparel)
Which influencers and brands do I interact with most on social media?
Joe Wicks (fitness influencer)
Camping Dogs (photos of dogs on camping trips)
What type of stores do I spend money with online?
Fitness
Sporting Goods
Outdoors
What would your close friends say your biggest obsession is?
Hiking
Crossfit
Man vs. Wild
NBA
With answers to these questions, a shortlist of niches derived from passions could be:
Sporting Goods
Fitness
Outdoors
To identify a niche based on profitability (how much money you could make), ask yourself:
What are products with high profit margin?
What are niches with the largest audiences?
Which retailers or brands are popular right now? (Amazon should not be an answer to this question. Focus on specific retailers and brands)
Which products are rising in popularity?
Classic Niches vs Trending Niches
A classic niche is considered a niche that has experienced long-term, continuous popularity. A niche like fitness or travel are considered classic niches. Trending niches, often referred to as fads, are niches that experience a surge in popularity, but do not sustain it long term.
3D TV
Chia Pet

In both examples above, there was an almost instant peak and decline. This means that while there is potential to make profit quickly, it can be difficult to get in at the right time and even more difficult to sustain the business after the fad ends. 
When choosing a niche for your dropshipping store, find a classic niche with trendy, fad products popping up regularly. For example, Lego, play sets, and ride-on cars all fall within the toys and games niche. The toys and games niche has sustained its popularity for decades, so it can support a long-term business while at the same time offering trending products you can capitalize on. 
Look for classic niches with a consistent cycle of trending products when choosing a niche. Now, let's dive into research for finding a niche.

Finding a Niche Market
The following tools will aid you in creating a shortlist of niches that are either highly profitable, aligned with your passions, or both for your niche dropshipping store.
ProductPro
You'll need an active Shopify store to view trending products in the ProductPro app. 
To sign up for ProductPro, simply install the app on your Shopify store. If you don't have a Shopify store, start a free trial on Shopify to check out the app and its products.
Once the ProductPro app is installed on your store, visit the Search page within the app.
While browsing trending products, you'll find ideas for niches such as phone accessories, makeup, homegoods, pet supplies, and fashion.
Add niche ideas to your shortlist that you feel could highly profitable, related to a passion of yours, or both.
Amazon
At the moment, Amazon is promoting gift ideas for the upcoming holiday shopping season. As you research potential niches, look to Amazon for patterns or trends within their gift guides.

Looking at the Amazon Holiday Toy List, dolls, collectibles, action figures, tech toys and pretend play are a few of the categories mentioned that you could add to your shortlist of niche ideas. If Amazon is promoting these categories, then they are expecting their popularity to spike during the holidays.

Google Trends
Rather than spending hours searching different keywords with Google Trends, take advantage of their Year in Search reports. The Year in Search report sums up the most searched keyword phrases from the previous year and groups them based on topic or category.
Leverage this report to generate ideas for a niche and to help direct the kind of content you can expect to create around it.
In the example above, we see some of the top trending keyword phrases for the beauty niche. Not only does this information help validate the beauty niche as a classic niche, it also gives insight into what products were trending last year in the niche. 
From this example you could consider the following niches & sub-niches:
Beauty

Lashes & Lash Accessories
Hair Products
If you're considering starting a new dropshipping business or struggling to drive sales for your current store, focus on identifying a niche that offers profitability while also aligning with a passion of yours. Amazon has experienced incredible success as the 'everything' store, but the dropship model is most effective when approaching it from a niche-focused perspective.