E-commerce sales during the five-day period from Thanksgiving Day through Cyber Monday grew to $22.55B, a 19% increase from the previous year. Retail experts predict another substantial increase in sales during the holiday season this year, meaning online sellers should be already prepping their business for the upcoming influx of customers and orders.
Aside from technical and marketing preparations, you'll need to source the perfect products for your target audience. Products that will entice your audience to hit "Buy" when shopping Black Friday & Cyber Monday deals on your site.
In this post, we'll help boost your product catalog by covering five of the top trending print-on-demand products to sell online during the peak online shopping season. We hope this information will help you determine which products fit best for your store in time for the holiday season.
It's no secret that a nice, hot mug of hot chocolate is the go-to favorite for most people during the holiday season, making it a perfect products to sell to customers this year. Everyone is looking to add a little extra comfort and coziness to their home or office. Mugs also serve as a popular fall-back gift for people who can't find another idea about what to gift someone.

Source: Google Trends
Notice in the image above that searches for mugs spike the highest in December, showing that is has great potential to drive sales on your store as shoppers search for this popular gift. Finding the perfect product is only one part of the equation, however. You'll also need to add beautiful designs to secure the business of holiday shoppers.
When creating designs for your mugs, it's best practice to target specific niches. Rather than a traditional "But First, Coffee" quote on your mug, try creating something more specific to your target audience. For example, if your store is targeting pet owners, you might consider a design that features cute dogs in santa hats.
The holiday season is all about cold weather and warm sweaters. Whether showing off a gingerbread house or a snowy mountainside, everyone's social media feeds will be filled with wonderful holiday imagery, and your store should be too. Design holiday sweatshirts & crewnecks that fit the snowy-fantasies customers are imagining.

Source: Google Trends
Ugly Christmas Sweaters are a personal favorite of ours at ProductPro. There's even a national holiday celebrating these hard-to-look at items. Let your creativity flow and design simple, festive artwork for the sweaters you'll be selling this holiday season.
Canvas prints and posters make excellent products to sell during the holiday season. Pictures are worth a thousand words, but with your beautiful designs they'll be worth much more! The endless design possibilities help make wall art a best-seller during the holiday season.
Customers love customization and personalization when it comes to wall art. If you're looking for creative ideas on how to sell wall art this holiday season, consider different ways you can bring personalization to your products. Are you offering custom-made wall art where customers can commission a specific design? A detailed outline of their hometown? Find an idea that is a good balance of your own design skills and the desires of your customer.
Of course we can't forget about the age group that is perhaps the most excited about the holiday season – babies. Parents across the globe will be searching for a unique gift to get their little ones and your have an opportunity to market to them! Toys and games are often a popular choice, but you can offer a more personal and practical gift this year.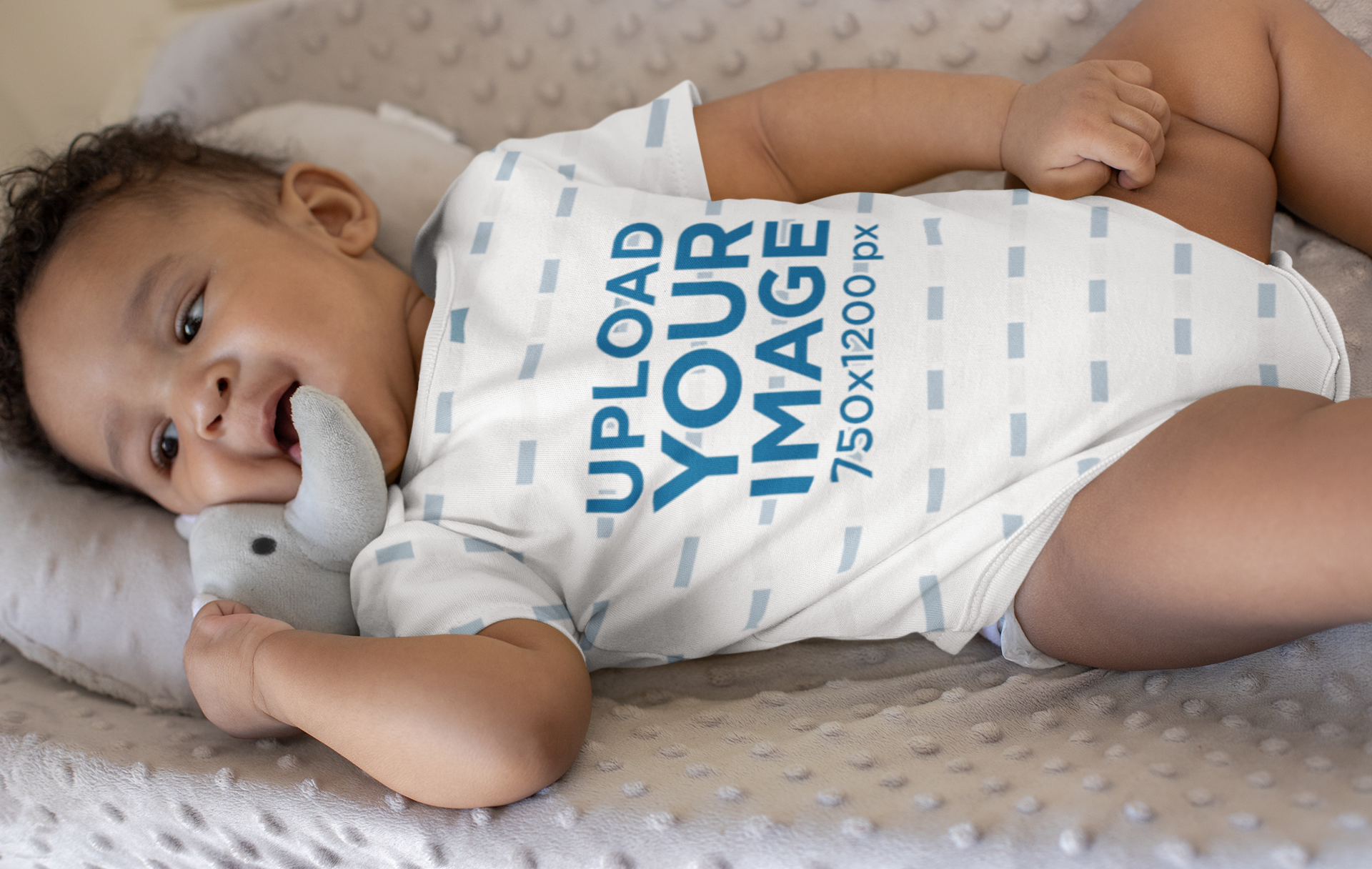 While your custom onesies will be worn by babies, they won't be the ones getting excited about or purchasing them! Remember that your marketing campaigns need to target new parents and their close friends.
Growing in popularity, the Apple Watch has become the must-have device for many consumers across the globe. Similar to the craze and obsession surrounding custom phone cases, people who own an Apple Watch are always looking for ways to add their own style and flare to the product. That's where you come in! Create custom Apple Watch bands with unique designs that allow customers to show off their style in cool, fun ways.

Source: Google Trends
Start Preparing
Now that you've read about the top products to sell during the holiday seasons, it's time to start preparing your designs and expanding your current product offering with a curated selection of print-on-demand items that fit your brand and business. Keep your target audience in mind when designing these products and you're sure to find success this holiday season.