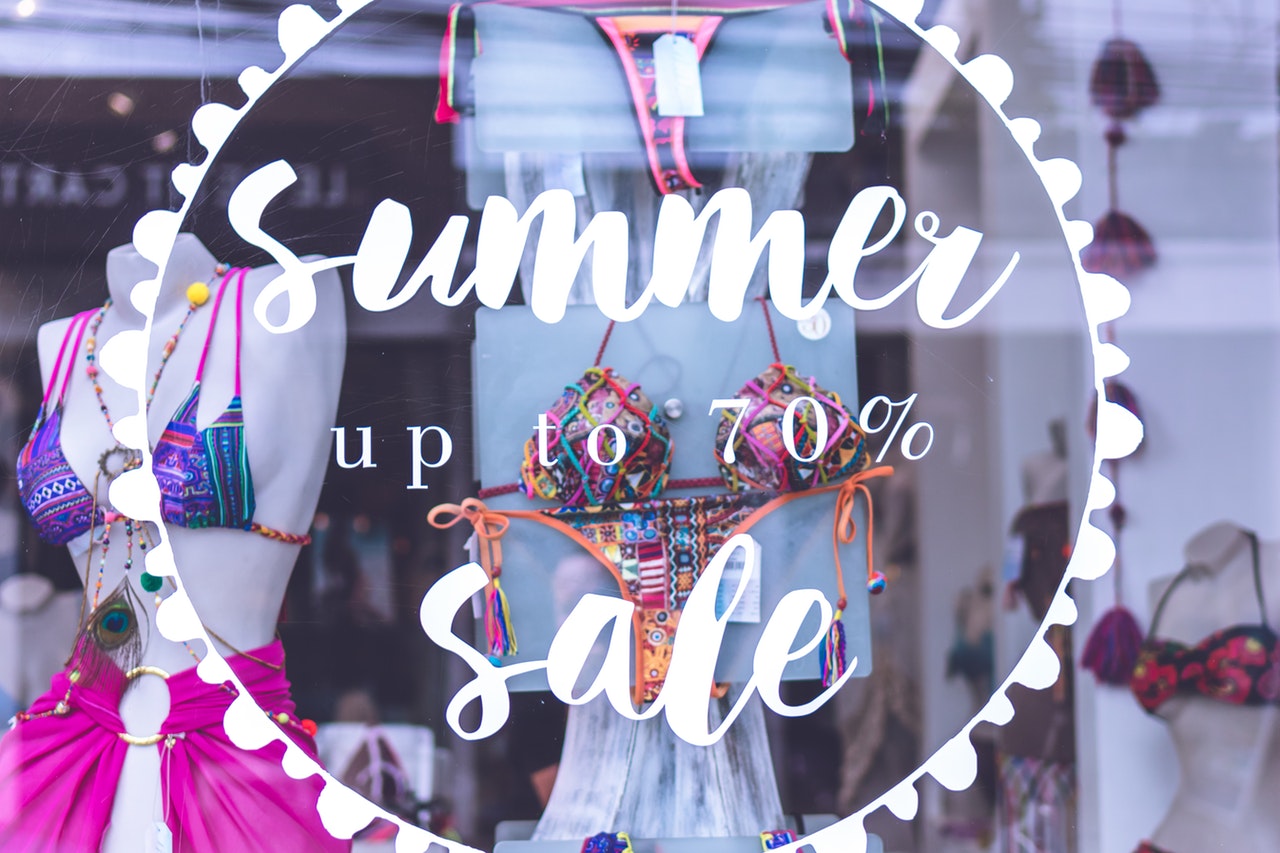 Using discounts is all about strategy. There are a lot of different ways to utilize discounts so what works for someone else's business may not be right for yours. Using discounts takes some testing and experimentation to figure out what works best for your specific business. Here's some information on when to use discounts, how to use them, and the different types of discounts.
A major reason businesses use discounts is to reward their loyal customers and encourage them to purchase again in the future. It costs 10 times more to add a new customer than to sell to an existing one, so it's important to take care of your customers and make them feel valued. One way of doing this is to create a loyalty program which awards points for various things, which can then be redeemed. Another important part of using discounts is to reach out to influencers. For instance if you're reaching out to bloggers with discounts, they will be more likely to buy your products and increase the exposure of your store. A useful strategy is also to send abandoned cart emails, which can encourage customers to take that final step and buy. The cost of shipping is the most likely reason that customers leave items in their cart but don't purchase, so reaching out and offering them free shipping could be just the push they needed. Lastly, using referrals can help to increase loyalty and exposure. Customers who already know your products can spread their positive experiences to others while also increasing their likeliness to buy again.
There are many different popular discount types people use, so we just wanted to touch on a few. Discount codes provide exclusive offers to customers who sign up to your email lists and discounts do not have to be applied if the customer cannot give the code. This means there is a small amount of effort on your customer's end but since it is manually done, only more loyal customers will be receiving it. Another type of discount are conditional discounts. A conditional discount requires some condition to be met in order for the discount to be applied. For example getting 2 products together, meeting a minimum purchase requirement, or purchasing a certain number of products. Last but not least, there are types called incentive discounts. These are designed to reward behaviors that will benefit the company (e.g., sharing a facebook post or following a twitter page). Incentive discounts can be in the form of discount codes, conditional discounts, or more.
Now that we've gone over the different types of discounts and when to use them, it's time to get started with the how. One option is to create a discount code and give it to all potential customers directly (share on social media, email to subscribers, post on your website, etc.). This gives potential customers extra incentive to check out your website for the first time and possibly purchasing. Another option is to share discount codes. A couple different strategies for this include offering temporary discount codes when launching new products, sending discount codes to new email subscribers as a welcome email, using discount codes for specific holidays/events, or giving an unhappy customer a discount rate to apologize. As I mentioned before, it is 10 times more expensive to add a new customer than to sell to an existing one. This means it's important to really take care of your loyal customers and give them special deals to show you appreciate their loyalty. Different ways to build loyalty in your customers is for them to share posts on social media for discounts, refer their friends, offer buy one get one free, request they join the email list, or offer a deal of the day/week/month. By them sharing posts or referring their friends for discounts, you're not only potentially reaching more influencers and getting new customers but you're also encouraging your current customers to continue to purchase.