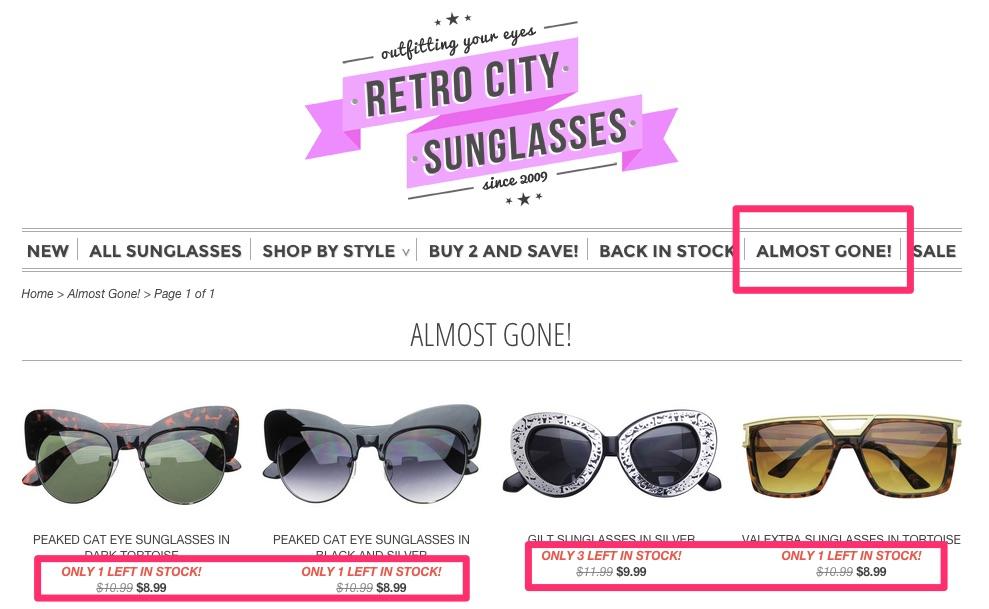 As an independent e-commerce retailer, once of your biggest challenges is curbing customer "hesitation" when a visitor is browsing your online store. Common ways to combat this hesitation are building trust, promoting transparency, and writing captivating copy.
However, the best way to encourage a visitor to take action on your store is by creating a sense of urgency.
In this article, we'll review five different ways you can create urgency amongst your customers and increase conversion rates for your dropshipping store.
Stock shortages can play to your advantage. Showing the scarcity of your products can increase perceived value and create a sense of urgency that compels your customer to make a purchase or risk losing out on a great product. Whether it's real-time inventory updates or not, leveraging limited stock is a great way to drive conversions.
Displaying warnings of limited availability to customers will cause them to create a subconscious deadline, along with a fear of missing out on your products. This tactic can draw the line between a lost sale and a new conversion.
Customers love free samples! Including a small gift/sample will show customers you appreciate their business and leave them with a great impression of your brand. Take it a step further by offering the free gift/sample to a limited number of customers. By doing this, you've now created even more urgency with customers realizing they could miss out on a free product.
Abandoned carts present the perfect opportunity to re-capture the attention of a visitor and turn them into a customer. Klaviyo's abandoned cart benchmark report found that abandoned cart emails that contained a discount code averaged an open rate of 44.37 and a click through rate of 10.85%. Both of those metrics are above average rates. The most popular types of discounts are percentage based, dollar based, and free shipping. Find the discount that fits best for your brand and watch abandoned carts turn into converted customers.
Donation programs can increase revenue and improve perception of your brand. Cone Cause Evolution Study found that 85% of consumers have a more positive image of a product or company when it supports a charity they care about. In addition, the study reported that 80% of Americans are likely to switch brands to one that supports a charity.