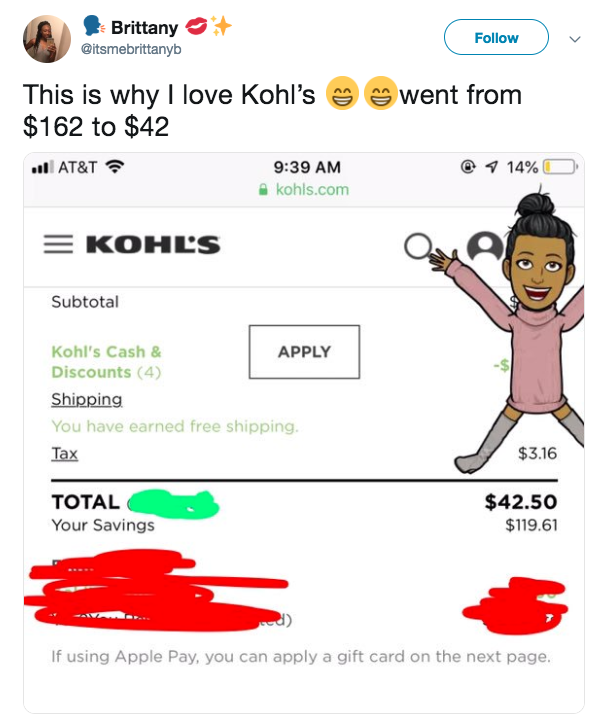 More customers took their shopping online at the beginning of the holiday season this year. Here are some record statistics reported by Adobe Analytics:
It's no surprise that online sales have continue to grow year-over-year during the holiday season. Let's look at one of the big winners this year and review some of the tactics they used to capitalize on one of the country's biggest shopping weeks.
60 Instant Pots sold per minute on Thanksgiving. That's what Kohl's CEO Michelle Gass reported to CNBC following their record day of online sales on Thanksgiving.
So, what was the leading driver for this record day? Purchases on mobile devices. With a reported 80% of their online traffic coming from mobile devices, Kohl's recognized the importance of a mobile-friendly, optimized website and were able to capitalize on the opportunity by offering their Black Friday deals on Thanksgiving morning.
The "Kohl's Cash" reward program also aided in generating sales for the retail company. Before the holiday season began, customers enrolled in their loyalty program received additional rewards on top of the already existing program, including $15 in Kohl's Cash for every $50 spent on eligible purchases. As you can see in the tweet below, the result was big savings and happy customers.
E-commerce continues to move towards mobile devices. Take time to invest in optimizing your website for mobile devices and creating a frictionless shopping experience for customers. Taylor Schreiner, director of Adobe Digital Insights, told CNBC that smartphone sales were up 10 percent on Black Friday this year compared to last.
Reward programs are still the best way to build loyalty among customers. As you see in the Kohl's example, reward programs will bring repeat customers, increase average order volumes, and turn fans into brand ambassadors. With BFCM weekend winding down and Christmas around the corner, find a rewards program that works for your business and capitalize on it this holiday season.
Check out our other BFCM articles here.