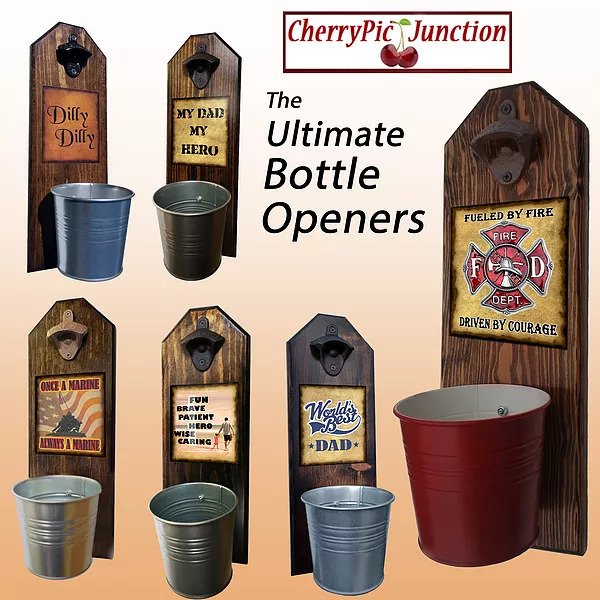 Consumers are spending more on Father's Day every year to celebrate dads and pops around the world. There are a variety of different product categories that are expected to see increased conversion rates leading up to the holiday. We've identified three different products you can find in the ProductPro app that are popular among consumers shopping for fathers ahead of their special day.
Toolcard Pro
Lever Gear is offering a best in class, credit card-sized multi tool that packs 40 tools into a stainless steel card that can fit in your wallet; or, with the snap on money clip, it can be your wallet.
Here are just a few of the many functions of the Toolcard Pro, Lever Gear's flagship product:
8 metric wrenches (5mm – 15mm)
Bottle opener
Large flathead/Phillips screwdriver
Metric ruler (8cm)
Inch ruler (3in)
Straight edge/scraper
Protractor
Circle drawing template
Money clip
The Toolcard Pro comes in a beautiful Physical Vapor Deposition finish. The PVD process is used to create a very durable, corrosion and tarnish resistant finish with tremendous wear resistance. The product includes a protective carrying sleeve and one Lever Gear circle sticker.
Find the Toolcard Pro in the ProductPro app by searching "Lever Gear"
Bottle Opener and Cap Catcher
CherryPic Junction is a veteran-owned company that makes all of their products right here in the USA. Their mission is to make good, usable products that they quality test. CherryPic Junction's leading products are wall mounted bottle openers made of solid wood and made to last.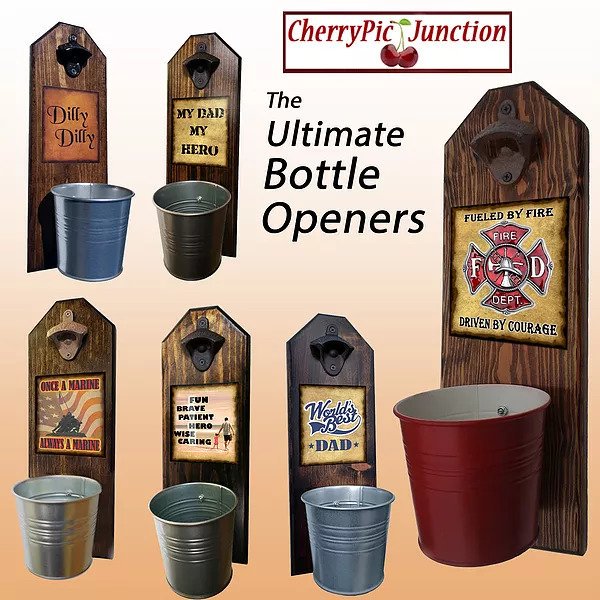 These well-made, handcrafted old fashion bottle openers make the perfect gift for home brewers, local craft beer makers, mini bars, housewarming or retirements, Groomsmen Gifts, or anyone who opens bottles! Just pop the tops and let them fall. The nice wide bucket will catch and securely hold them in place. Just give it a twist to empty!
With over 20 different styles, you're guaranteed to find the perfect bottle opener and cap catcher for your customers before Father's Day.
To find the Bottle Opener and Cap Catcher in the ProductPro app, search for "CherryPic Junction".
Grypmat
As seen on Shark Tank and used by NASA, Grypmat is the world's best non-slip tool tray. The Grypmat team prides themselves on developing innovative products that strike the perfect balance between functionality and usability to meet customer's diverse and demanding needs. The team consists of energetic and forward thinking people that have broad and extensive technical backgrounds as well as years of experience in the U.S. military.
Here are some of the key features of Grypmat:
INSANE GRIP: Arguably its most defining aspect, the Grypmat is built to stay. Its unique chemistry enables it to grip on to whatever surface it is placed on without sliding or falling, while still allowing for easy placement and removal.
SURFACE PROTECTION: Using the Grypmat prevents scratches and dents on your beautiful paint job.
TOOL ACCESSIBILITY: Any tool, any time, and any place. The Grypmat is so versatile that you can have your tools where you need them, when you need them.
FLEXIBILITY: Not only is the Grypmat extremely durable, but it also bends, folds, or rolls any way you need it to, always returning to its original shape.
PREVENTS TOOL LOSS: With the Grypmat, your tools aren't going anywhere.FLAME RESISTANT: This one is pretty self explanatory. Catching on fire while working (a risk some mechanics face pretty regularly) is not good for productivity.
Find Grypmat products in the ProductPro app by searching "Grypmat".