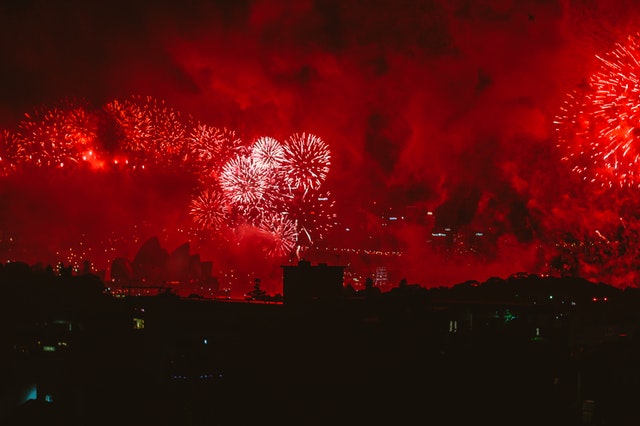 When you source your products from China, you will ultimately be affected by the Chinese New Year. The majority of China's business will be shut down during the celebration. If your dropshipping business relies heavily on Chinese suppliers, you'll need to prepare yourself for the potential complications you and your customers may face.
In 2019, the Chinese New Year will begin on Tuesday, February 5 with suppliers taking anywhere from 1 to 5 weeks off.
While the holiday is only celebrated for a week traditionally, many suppliers will take up to a month off from production for the celebration. This can obviously have an adverse effect on your business if you aren't prepared ahead of time. Even with preparation, losing a month of business can be detrimental for some retailers.
In the past, suppliers will begin to slow-down production up to two weeks before the Chinese New Year. As a result, orders placed during this time period may experience severe delays.
Suppliers will typically have a set date they stop processing orders and another date for when they are prepared to start processing orders again. You'll need to coordinate with your suppliers so you have the exact dates for each. Understand that if your supplier is not processing orders, you likely won't be able to sell efficiently to your customers during that time.
In the United States, late-February to mid-April is the most popular timeframe for spring break traveling and vacations, with March being the peak of spring break season. Naturally customers will begin ordering travel-related products in early-February to begin preparing for their trips. Unfortunately, this timing directly conflicts with the Chinese New Year. If you're selling Chinese products in the travel niche, you'll likely miss out on your biggest season.
While Valentine's Day might not be your specific niche, if you leverage the holiday for your marketing campaigns, you might want to reconsider doing so if you rely heavily on Chinese suppliers. Products like lingerie, jewelry, accessories, etc, are going to be trending around Valentine's Day and any fulfillment hiccups caused by the Chinese New Year can result in wasted ad spend and angry customers.
It depends. If you're heavily reliant on Chinese suppliers then you'll need to determine if the additional work needed during the Chinese New Year is worth it. One example is that you'll need to handle customer inquiries about late packages. This will involve displaying a notice regarding potential delays on your website as well as possibly emailing customers about delays. Retailers who source products from China have reported an influx of customer service requests about order delays during the Chinese New Year.
It's also recommended that you cease advertising spend during this time period, which means you should turn off ads as this will not be a good time to scale. Obviously this will result in less sales and revenue.
Chinese suppliers normally begin processing orders again 1-3 weeks after the Chinese New Year celebration. Some may take longer, so it will depend on the specific supplier you're partnering with. On top of that, suppliers will have a backlog of orders accumulated during their shutdown, so there may be additional delays as they begin processing their backlog of orders.
Many retailers who source products from China find it very frustrating and difficult to deal with all of the extra work needed to get through the Chinese New Year. In addition to virtually putting your business on pause for up to a month, there are a number of additional tasks mentioned in this article that you'll need to complete to ensure this time period is as smooth as possible for you and your customers.
There's a better option. ProductPro offers an extensive collection of products from USA-based suppliers. One of the reasons we developed ProductPro was to avoid the long delays and sales disruptions caused by the Chinese New Year. By sourcing your entire catalog from suppliers based in the United States, you can sell year-round without having to worry about order delays and supplier shutdowns.
This year, try out ProductPro during the Chinese New Year and experience better dropshipping firsthand. With automated order processing, over 50,000 products, and 2-3 day shipping, you'll find that ProductPro offers a solution that enables your business to reach its full potential without making sacrifices along the way.