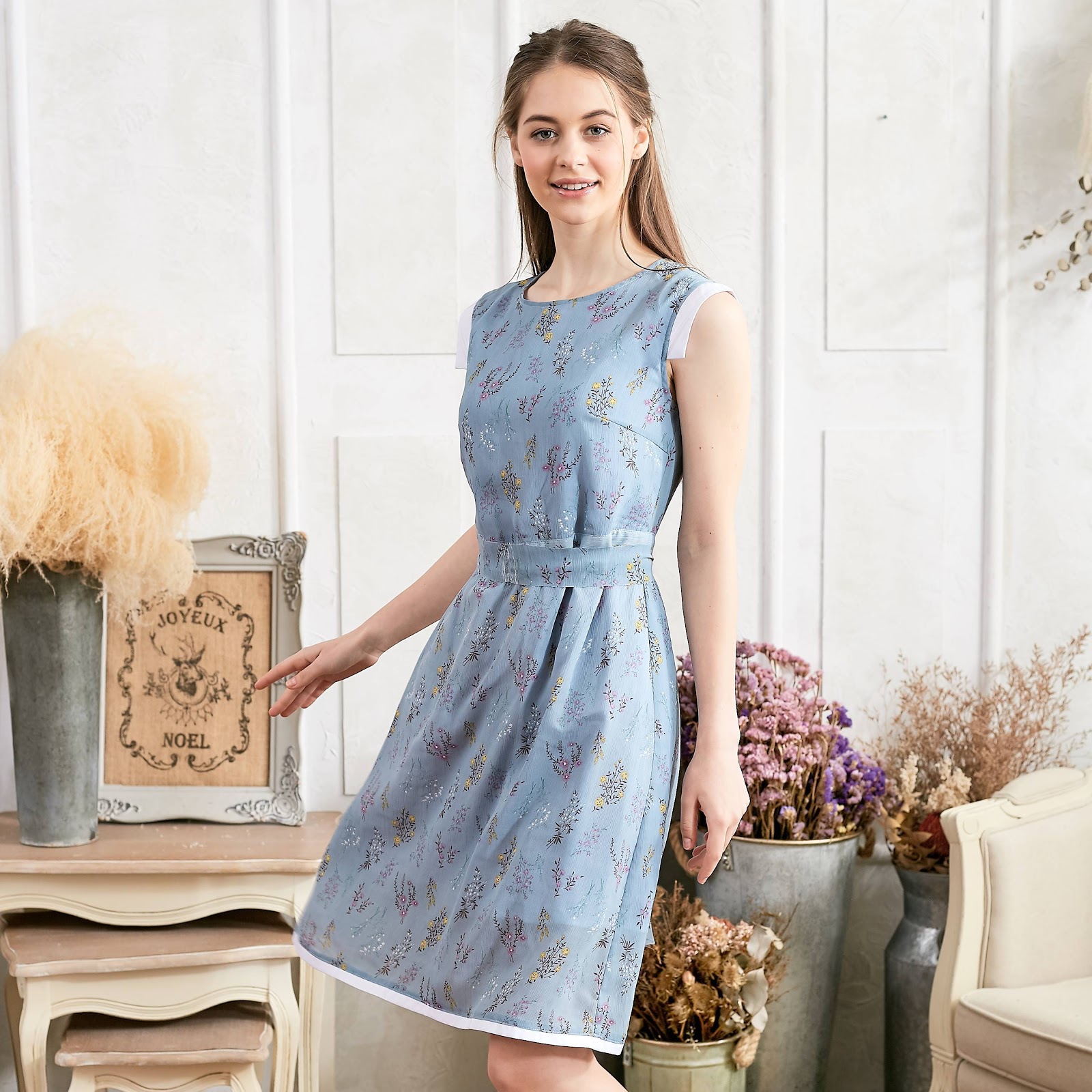 Listed as the third most popular U.S. holiday, Mother's Day is a favorite of many independent e-commerce retailers. This is most likely because women in general have incredible buying power. A report by Greenfield found that in 91% of new home purchases, women were the deciding demographic. How can you cash in on this lucrative holiday? Let's look at five products that are expected to be hot-sellers leading up to Mother's Day.
Soft and elegant, a designer dress makes a great gift for Mother's Day. Want to offer an even better deal to customers shopping for a maternal figure in their life? Offer a matching dress for a young daughter as well. Bunny n Bloom is currently running a Mother's Day promotion and offering 70% off on all dresses from 4/20 through 5/15. To find their products in the ProductPro app, search "Bunny n Bloom"
These lovely, soft, and pleasant scented drawer liners are very popular because you can find at least one design that is compatible with whatever type of home decor a mother may have. The scents fill the room with a calming aroma. For example, the Sea Fresh Scented Drawer Liner features top notes of clean fresh ozone with hint of citrus; Mid notes of floral medley, leafy green accord with a touch of fruity nuances; Base notes of sheer wood and musk accents. Your customers will love this unique and one-of-a-kind gift. Find these products in the ProductPro app by searching "Scentennials."
Fashion jewelry is one of the fastest growing industries in retail. Offer your customers some mom-specific jewelry from J. Goodin. Products like the #1 Mom Heart Pendant make excellent gifts, and the affordable prices will be especially enticing to your shoppers. Find these products by searching "J Goodin" in the ProductPro app.
Offer your customers the opportunity to give their mom the gift that keeps on giving; beauty products. From face wash to beauty oil, we have hundreds of products available that can be used to create an at-home spa. Our premiere beauty product supplier is Russell Organics, a certified cruelty-free and vegan beauty brand. These products can be located in the app by searing "Russell Organics" on the product page.
Simple, healthy, and flavorful. That's the perfect description for Healthy Solutions Spice Blends. An excellent gift for any mother who's known for their ability to bring smiles using good food. Add these products to your Mother's Day promotion as an easy, affordable and healthy alternative for flavorful, home cooked meals that can be prepared in less time and less effort. Browse these products by searching "Spices" in the ProductPro app.