Finding your "unicorn" audience on Facebook can be difficult. By "unicorn", we mean audiences that convert so well, the campaigns targeting them perform in the top 1-3% of all marketing campaigns. Identifying your unicorn audiences can significantly boost your ad performance, leading to more conversions and a higher ROI. In this post, we'll discover one way to identify your unicorn audience without leaving Facebook Business Manager.
According to BufferApp, ""One of the factors the Facebook News Feed algorithm considers is affinity–that is, how much of a connection you have with each fan. If you can get them liking, commenting on, and sharing more content, you demonstrate a greater affinity and they will see more of your future content."
The type of engagement and frequency of a person's engagement with a business page will directly affect their Affinity score with that page and the amount of posts from that page a person will see in their newsfeed. This understanding of Affinity relates more to marketers, so now we'll be switching gears to help you understand how Affinity can help you define your audience as an advertiser.
To start, visit the Audience Insights page in Facebook Business Manager. Facebook Audience Insights provides important information on your target audience. Here's some of the information made available:
Facebook Audience Insights can become a powerful tool in your advertising arsenal when used correctly. Now, let's discover how using Affinity with the Audience Insights tool can help us create a brand new audience.

For this example, we'll be researching an Facebook users interested in Labrador Retrievers. Obviously just targeting people interested in Labrador Retrievers is too broad, so we'll use Facebook Audience Insights to narrow down the audience.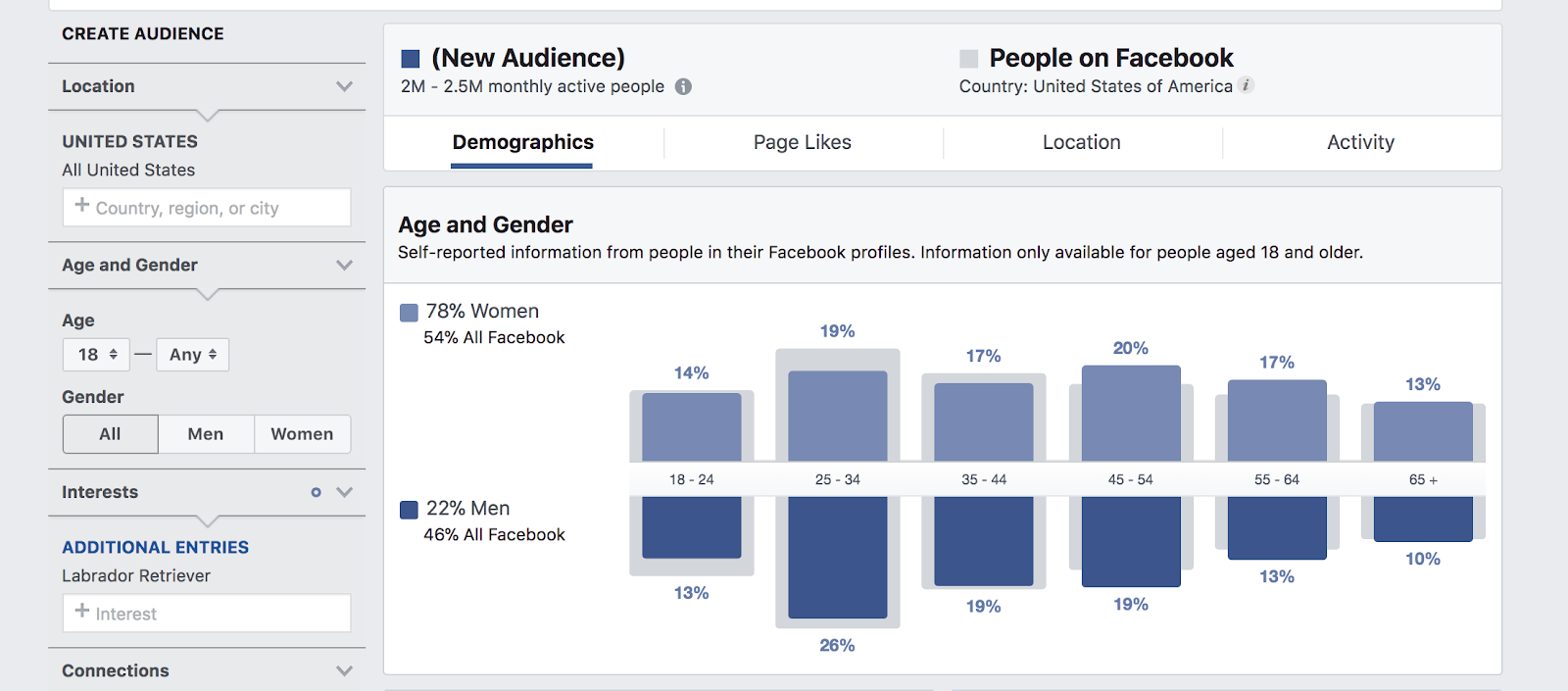 You'll notice that immediately we can narrow down the audience through demographic statistics like age, gender, marital status, etc. However, we'll just be focusing on Affinity for this post. After you've added Labrador Retriever as an interest for your target audience, head over to the Page Likes section.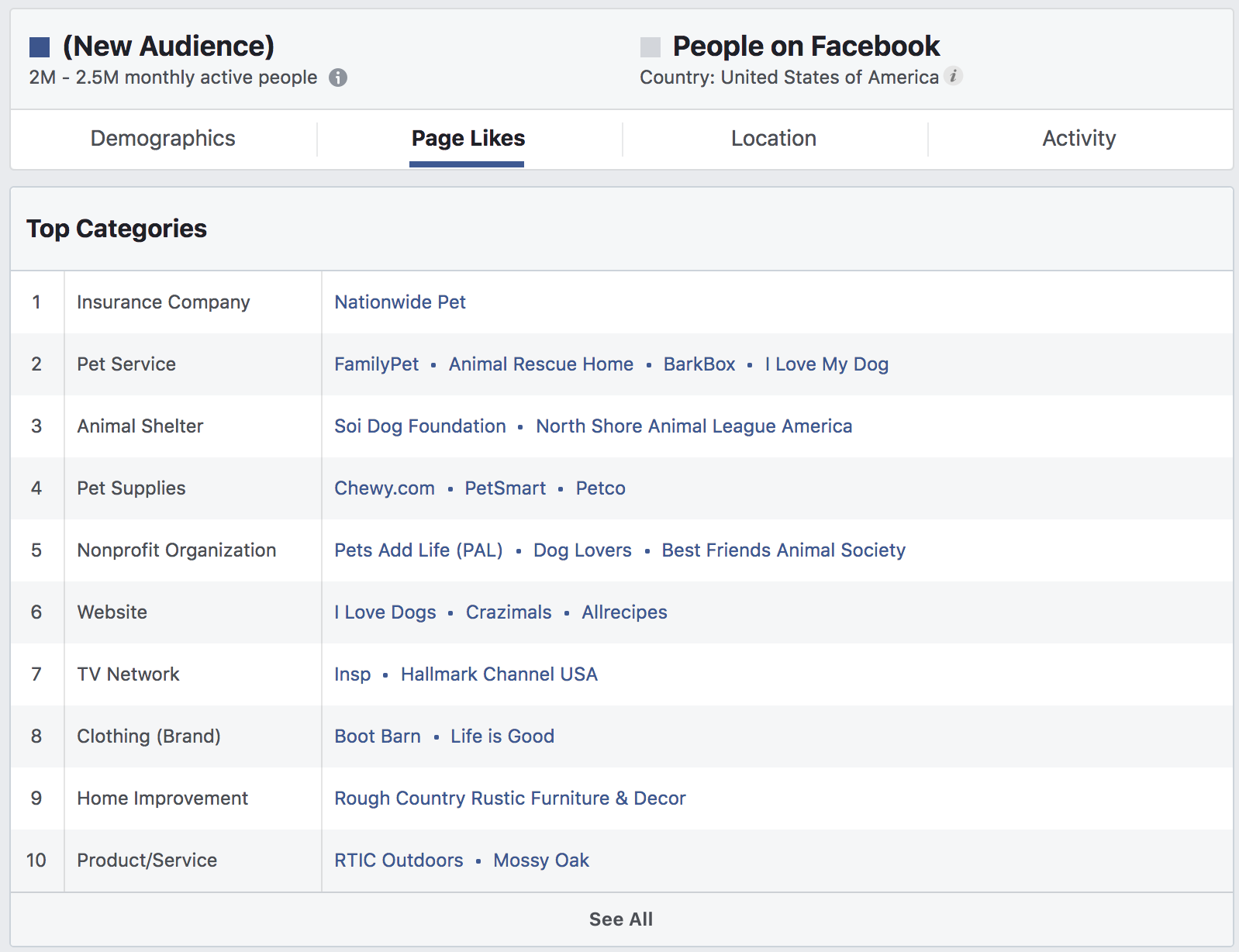 The Page Likes section will display the categories that users in your target audience interact with the most, along with the specific pages for each category. The second half of the page will show some of the same pages listed at the top in addition to their affinity score.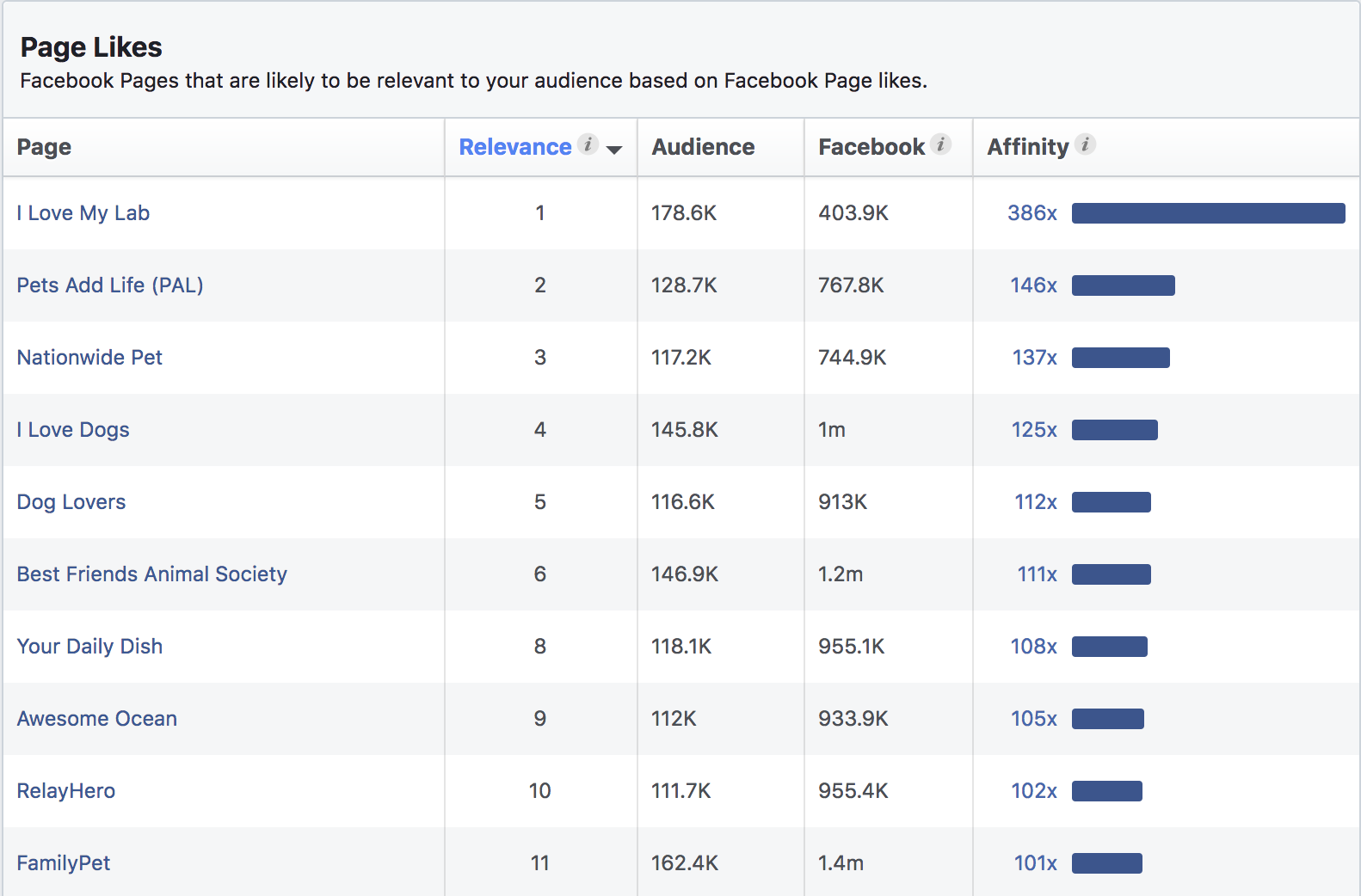 As we mentioned before, the Affinity measures how likely someone in your target audience is to like a given page compared to everyone else on Facebook. So someone in our Labrador Retriever target audience is about 386 times more likely to like the I Love My Lab Facebook page than anyone else.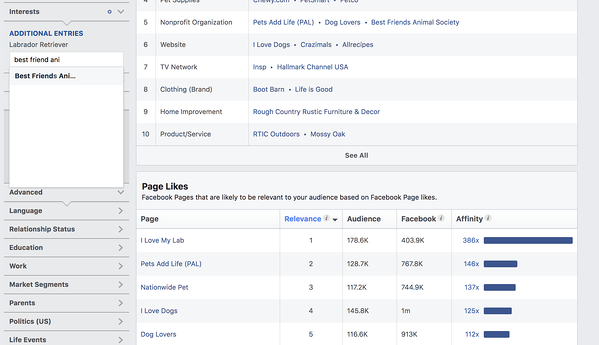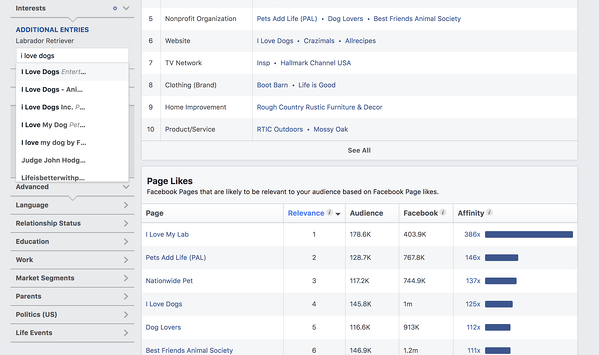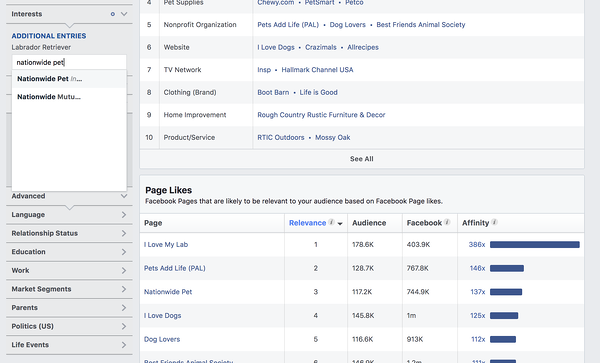 The Affinity score not only lets you know what other pages your audience likes, but it gives you new detailed targeting to add to your campaign. As you can see in the images above, Nationwide Pet, I Love Dogs, and Best Friends Animal Society are all Facebook pages with a high affinity score for our target audience, but they're also targeting details we can use to further narrow our audience.
In the beginning, our potential reach was over 200 million people when Labrador Retrievers was our only targeting detail. When we narrow the audience to include the pages mentioned above with high affinity scores, the result is a hyper-specific targeted audience that is compiled of people we expect to convert at a higher rate.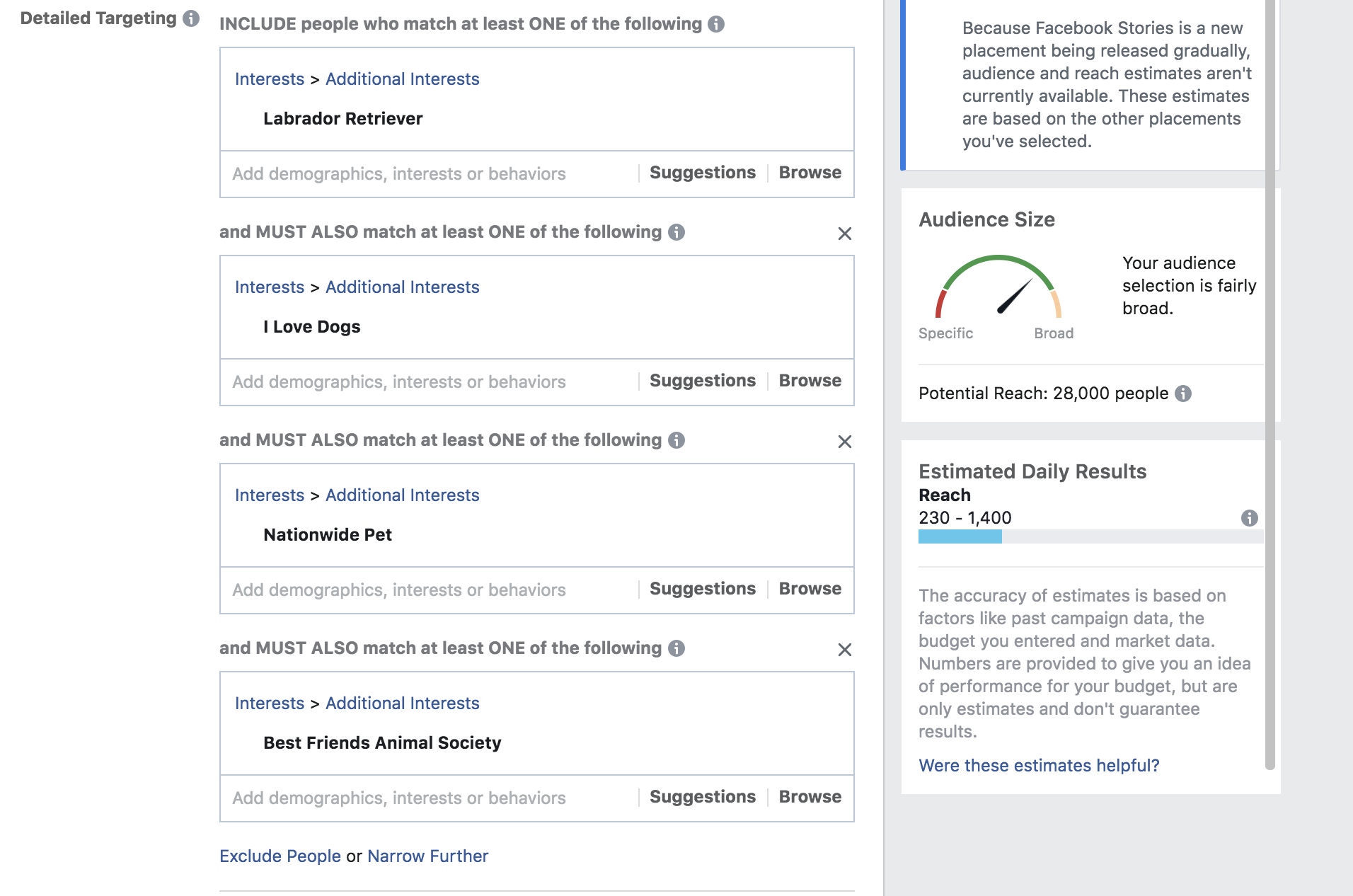 Think of this method as taking your broad audience and sorting it out to only reach the super fans of whatever interests/targeting details you're trying to reach. Use Facebook Audience Insights and Affinity Score to find new audience groups in your own industry to help improve conversion rates and use ad spend more effectively.