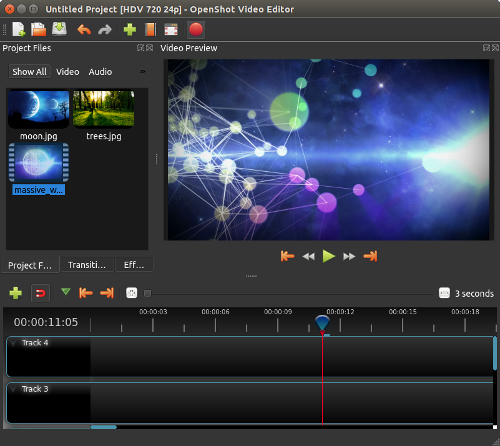 Video content continues to gain momentum as one of the most powerful forms of content for any dropshipping entrepreneur. From showcasing your product catalog to telling your brand story, video content is not only visually appealing but it can also give your sales and ROI a boost. Naturally, finding great video editing software that's free is essential to the success of your video content.
Video editing can sound intimidating, but with today's technology it's easier than ever to create stunning videos that capture your audience's attention.
In this article, we'll review the best free video editing software for desktop and mobile devices. Video content is used for hundreds of different purposes like Facebook ads and YouTube product reviews, so we've done our best to fully encompass the pros and cons of each software listed.
Let's get started!
The following list of editing softwares are all desktop-based, meaning you'll need a desktop to properly use the applications. Desktop software is often more powerful and offers more tools than mobile applications, so these programs will work great for long-form content like product reviews and testimonials.
Editing videos is seamless with the user interface and extensive features available on OpenShot. It's free to download for Windows, Mac and Linux systems.
The free version of this software allows for unlimited tracks and layers, image and audio support, as well as drag-and-drop functionality. You can also use OpenShot to transform your videos with trimming, scaling, snapping, and much more.
Pros: OpenShot has an easy to use interface and an excellent user forum for support and tips from their community.
Cons: The setup for OpenShot can take some time and occasional lags in the application have been reported as well.
Best for: Less advanced projects relying primarily on photos and audio.
With a vast amount of features and resources, VSDC is one of the best free video editing software on the market. It's currently only available to install on Windows.
This software isn't recommend for beginners, so we recommend checking it out if you have some previous video editing experience with other applications. The number of features and tools available can feel overwhelming to those new to video editing.
Pros: VSDC offers plenty of features exclusive to their software. You also have the ability to export your videos in a number of different formats. Installing VSDC also grants you access for their optional screen recorder tool.
Cons: It's not very user-friendly for beginners and video lag has been reported with the free version.
Best for: Experienced video editors with more complex projects like commercials and product demos.
While you may be familiar with this software, don't underestimate its ability to help create stunning video content for your brand. iMovie is free to macOS users and offers a number of different video and audio editing options.
Perhaps its most notable feature is the ability to export your video in 4k resolution. You can also edit videos across different platforms. Start editing from you Apple mobile device and finish up on your Mac.
Pros: The interface is very easy-to-use and offers a plethora of tools for editing video and audio in addition to its support of 4k resolution.
Cons: There is a limited number of features compared to other applications and a lack of control over output formats.
Best for: Smaller projects consisting of short clips, photos, and/or audio like Facebook ads and Instagram posts.
Just like iMovie, Windows Movie Maker is the standard video editing software for Windows users. Depending on the age of your computer, Windows Movie Maker may already be installed and ready for use. If not, plenty of third party sites offer the application for download.
Great for beginners with smaller projects, Windows Movie Maker offers a decent amount of functionality to make your project professional and appealing to your audience.
Pros: It's designed for anyone who has little to no experience with video editing software. It's design and interface are very user-friendly.
Cons: There is limited functionality available with Windows Movie Maker.
Best for: Entrepreneurs with little to no video editing software experience who have smaller projects to complete.
Lightworks is an excellent tool designed to make professional quality video editing available to everyone through their software. While there are a vast number of features available, this software is still quite user-friendly and can be mastered with time.
It's supported on Windows, Mac and Linux systems and offers the ability to upload your projects directly to YouTube. It has everything you need to create impressive videos.
Pros: Supported on all popular systems and offers an extensive library of tools you can use to create professional videos.
Cons: It can feel overwhelming at first and certain features are only available on the paid version, such as exporting in different formats and uploading 4k videos to YouTube.
Best for: Any level of video editing software experience whether working on small projects or large ones.
The following list of apps are great if you prefer to capture and share video content through your smartphones. They also allow you edit videos on the go without sacrificing quality. Discover some of the most groundbreaking and popular video editing software for mobile devices.
Magisto is known as the premiere mobile app for video automation. It allows you to create breathtaking videos without stepping away from your smartphone.
Simply select an editing style, choose your photos and video clips, then finally select the music you'd like to play in the video. Magisto's AI will organize your content to best showcase the message you want to relay. Premium and professional versions of this app is available for a small monthly fee.
Pros: Automated video editing technology that makes it easy to create captivating videos. Available on iOS & Android.
Cons: Some limitations in regards to making specific edits unless you upgrade to a paid version of the app.
This is a great option if you're looking for basic editing functionality with the option to add more advanced features as you go. Easily drag and drop video clips, photos, and music to produce a professional video in only a few minutes.
A number of other features are available as well, including preset transitions, intros, and themes.
Pros: An easy-to-use tool with a lot of functionality to help create stunning videos. Also includes a library of presets to help with video editing. Available for iOS & Android.
Cons: The free version adds a watermark to your videos that can only be removed by upgrading to the paid version of the app.
Sometimes you may not want to add a lot of special effects and transitions to your video content. A simple trim, filter, or background can be all you need to make a video recorded on your phone look more professional and eye-catching.
That's where InShot comes in. It's a simple video editing app that lets you speed up, trim, or add music to a video. You can also add filters. It may sound simple, but it comes with a very easy-to-use interface and fundamental tools needed to create great videos.
Pros: Simple, easy-to-use editing app that offers the fundamental tools needed if you aren't interested in all of the bells and whistles offered by other apps. Available on iOS and Android.
Cons: If you're looking for a robust set of tools, InShot won't be the app for you.
Developed by the makers of GoPro, Splice is an app that allows you to splice video clips from your phone together, creating a nice moving collage.
It also offers a library of music that can be added to the background of your video. Basic functionality like trimming and setting transition lengths are available as well.
Pros: Very simple and user-friendly interface. It's a great tool for creating video collages. The music library and basic functionality make it an all-around good video editing app.
Cons: This app is only available on iOS devices, so Android users are out of luck unfortunately. It is not a good fit if you're looking for advanced functionality.
Not only is Premiere available on your phone — it's also free!
Adobe Clip offers the ability to add music to the background of your video using their own in-app library or your own. Their freeform editor allows you to further edit the audio of your video beyond simply adding a music track.
Similar to Magisto, you can drag and drop video and image clips, as well as trim, add lighting, and post directly on YouTube, Twitter, or Facebook.
Pros: Very robust tool that offers a glimpse of what the desktop version of Adobe Premiere has to offer. Plenty of advanced features available to make your videos your own. Free on iOS & Android devices.
Cons: It may seem intimidating to those who are not familiar with video editing apps.
Leverage the free video editing software listed above to create captivating videos today. Professional quality videos can help maximize your ad spend and even boost conversions on your store.
Elevate your YouTube and Instagram videos by using these video editors to reach professional heights with your content.
Cheers!